Organizes Your Life In Seconds! Boosts Productivity Instantly. 21 Day Online Planner - Tested & Proven to Achieve Goals & Increase Productivity, Time Management, Habits & Happiness - 15min Daily Weekly Monthly Planner with Gratitude Journal
Was: $500
Now Only $24.99
Discount: 95%
---
BE A MORE PRODUCTIVE YOU!
Introducing...
The CEOs 21-Day 2x Your Focus Challenge
By Daryl Urbanski, CEO of Best Business Coach
Highly Recommended Productivity Sprint
We know how much you appreciate quality, so we created the next-level time management & planner program.
It ensures a quality experience and gives results by protecting your focus & centralizing all projects. No paper & ink planner or app can do what we do. This offer is not available anywhere else.
Great for project management & work from home teams.
Our tried and tested planner organizing system features everything you need to boost productivity and organize your life.
This is a high-quality time management system. Improve results. Clear accountability will allow you to achieve your next level without the risk of uncertainty and overwhelm.
21 Day Online Planner
The planner includes all 21 days organized into 3 weekly sprints. Don't be fooled; most undated planners out there are good until you close the book.
We do not take shortcuts. Fix what's holding you back with an easy-to-follow system, as easy as a game of Simon Says. Go from planning your life to living it.
Available on Mac & PC, Tablet & Smartphone. Instant download. Lifetime updates.
Huge toolkit of actionable ways to build positive habits. Get smart calendars, daily schedules, goal setting, weekly scoring, to-do lists, notes sections, habit tracking and gratitude affirmations.
Get DAILY coaching PLUS accountability to do them better!
Which of these have you felt in the past?
If you've experienced or felt any of these scenarios, you've come to the right place. The 21 Day 2x Your Focus Challenge will help you get back on your feet and set you on the track to achieving your financial goals and dream life!
Be your most Focused & productive self.
Start with 21 days.
It is time to turn those goals and dreams into reality. We got you covered through this transformation.
The only thing stopping you from unleashing that dream work-life balance you have been yearning for is yourself. The 21 Day 2x Your Focus Challenge presents you with tools, strategies, and best practices that have been tried and tested by dreamers like you who have now become successful multi-millionaires. You might just be the next one on that list.
What Is the 21 Day 2x Your Focus Challenge?
It's a four-part program which includes:
Before anything else, plan! Set tasks and goals, define expectations, and create a timeline. This is where you lay the groundwork for where you want to go in one year, three years, or five years so that you can plan your weekly efforts to bring about a long-lasting impact in your life.
The third phase is the execution stage, the most crucial step. We're here to walk you through and share with you some practical tips on how to ace executing just about anything on your list of tasks. The program consists of prompts that will get you on your tippy-toes to block off delays, procrastination, and being stuck in the middle of things.
The second phase is about communicating plans to your team. A little touch on effective human relations practices will go a long way. We have some templates and strategies for you to share and delegate like a boss.
The last phase is where you look back, assess, and identify points for improvement. Discipline and productivity are earned and practiced until they become a habit. We put value in feedback to help you establish better habits that suit your lifestyle and supplement your goals.
Plan Smarter, Live Better
Our team carefully crafted this personal planner after years of never being satisfied with traditional daily planners. We take a scientific approach to productivity and success so YOU reach your highest potential. Achieve balance and turn dreams into reality with just 15 minutes per day for 21 days.
Procrastination and lack of organization stop people from succeeding and getting things done. This is designed to ensure you keep yourself on track of your goals while still managing day-to-day tasks. Don't underestimate the power of a productivity planner; where your focus goes, your life follows.
Aiming to reach your highest potential with only 15 minutes per day?
We are all about self-development, and we believe our success is your success.
This program is crafted so that YOU can reach your highest potential and have FUN doing it. The secret to getting what you want is to learn how to prioritize things & use time better. That's why our program combines all the essential parts of goal setting. See what's really worth your time and what's not.
You'll FEEL the power of organization—thinking ahead will give you a clear picture of your goals.
Results Backed by

REAL Scientific Research:
---
Limited Time Free Bonuses You'll Also Get:
The "Get Unstuck" Blueprint ($47 Value)
Powerful answers showing you EXACTLY what to do.
To fix the 4 mistakes people make when they get stuck.
62 people scored it 4.81/5 (very good)
The "Better Results" Fast Track ($47 Value)
Simple 3minute 43 second video plus text & images.
Shows you how to do in 7 days what some take 365 days to do!
54 people scored it 4.81/5
(see for yourself)
This bonus also includes a 3min 17-second companion video.
"The 4 Pillars of Achievement".
When used they remove any guesswork on what it will take to make your goals real.
45 people scored this 4.89/5
Benjamin Franklin's Breakthrough Discovery ($97 Value)
The answer to the question:
"Where Does Time Go?"
His secret to multiplying the potential of his day.
56 people scored it 4.91/5
(A must-have for parents and high-achievers!)
The 15min Organize Your Life Action Guide
Includes Milestones You'll Accomplish.
How you'll spend your time the next 3-5 years.
Plus what you need to do before you die.
67 people scored this 4.89 out of 5
The Definitive Guide To The Law Of Attraction: ($97 Value)
Thoughts are things & actions make them real.
Believe it or not, there is truth to 'manifesting' the life you want.
Get the truth.

Plus a copy of the ORIGINAL 257-page book " Every Man A Winner".
Published in 1936.

1 year before the timeless classic "Think & Grow Rich" (published 1937).

But you'll ALSO get an 8 page summary of Think & Grow Rich.

A sample from our "CEOs Unfair Advantage" program.
Where you download 1 book a week into your brain in 7minutes.

34 people scored these 5/5
(when you log in, you can see for yourself)
The "To Do To 2x Sales In 21 Days Or Less" Masterclass ($197 Value)
51 people scored this 4 part video training 4.7 out of 5.
In it, you map out what you need to add an extra $1,000,000.00 in sales.
Who must do what to make it happen.
Plus how LEAN your company can be, so you keep more in net profit!

This masterclass comes with 2 of its OWN Bonuses!
To give you every advantage possible.
Not just 'ideas' but also RESULTS - & FAST!
Masterclass FREE Bonus 1:

"The Product-Market Safety Net" ($47 Value)
This helps you sell things people are buying.
It also gives you multiple target markets you can test.
To see which brings you the most profits!

Masterclass FREE Bonus 2:

"The 3 Keys" An easy way to get your team to be world-class.
You'll see who your top performers are and who on your team is holding you back!

---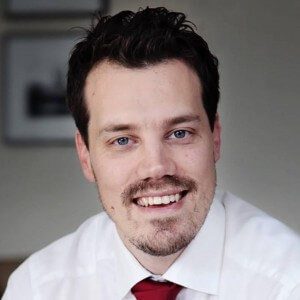 Ben Simkin
My good friend Daryl Urbanski is killing it! He set-up a marketing funnel for John Assaraf that makes him around $100,000 a week, every week! Good news is Daryl is sharing how he did it on this upcoming webinar. Don't miss it!
Ben Simkin
Investment Partner at Spectrum Private Equity

Barry M
Daryl is always a positive person who genuinely wants all the best for those he crosses paths with, nothing but respect for him! He deserves this!
Barry M

Darson Hemmings
Daryl was always on the grind when I'd to talk to him! Glad you're doing well brother! How to see you in cali during my pans trip! OSS
Darson Hemmings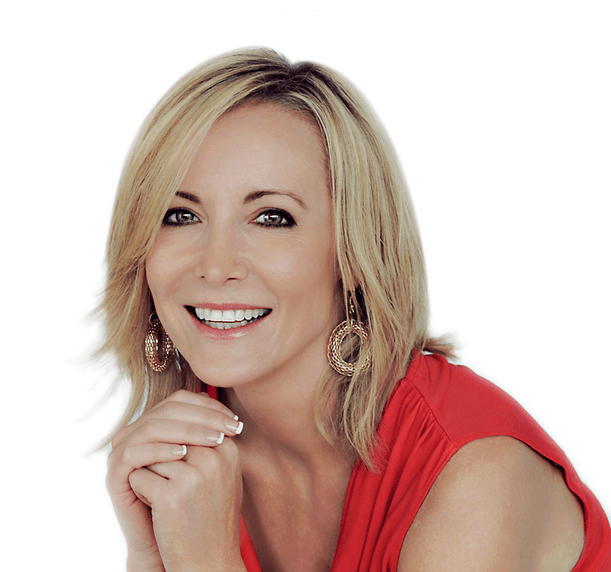 Vicki Higgins
Thank you. So grateful for this opportunity and, I really appreciate you on sharing this with all of the people who love and respect you, and are trying to create great success in their lives. I love hearing great success stories and testimonials from people who have had an "ah-ha" moment. Thank you so much. I'm just really grateful and deeply honored to have you share this message with people. So, thank you.
Vicki Higgins
CEO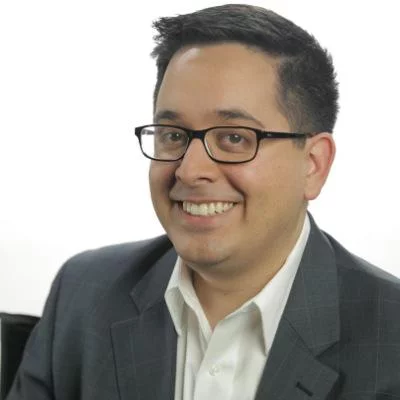 Ed O'Keefe
Daryl, you're doing great stuff, bro. I just want to tell you that. I mean, I've been around you for a while now and I just love what you're doing.
Ed O'Keefe

Kaz Iso
Thank you Daryl! I really enjoy this time! You know, you are good friend and also, I really enjoy this business and our life conversation with you. Let's do this very often!
Kaz Iso
Author, Speaker and Spiritual Life Coach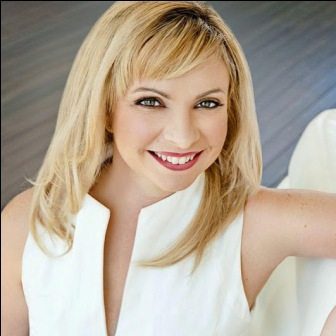 Samantha Riley
Ah! You know, we have just had the, I think, we've had the most beautiful conversation. You know, we've spoken a couple times now. I think, it's all there. Thank you so much for having me! I had a blast!
Samantha Riley
Authority Positioning Strategist

Roger Rose
You have so much to offer people and I'm glad you've found this format as a way to share that with people!
Roger Rose
Business 2 Business Specialist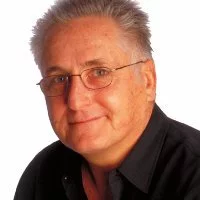 Max Carey
Thank you buddy! You're doing the Lord's work. We really appreciate that
Max Carey
CEO-CRD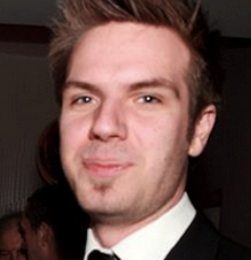 Glenn Bridges
Daryl, it's been an absolute pleasure and this has definitely been one of the most stimulating programs!
Glenn Bridges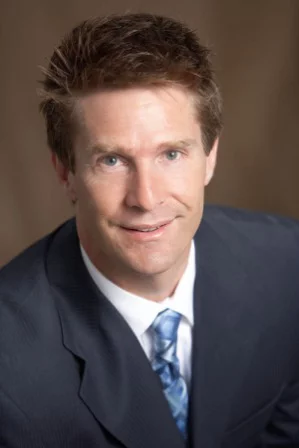 Chris Goegan
Thank you Daryl! This is a great resource that you're providing!
Chris Goegan

Nicholas Kusmich
Brother, I honor you as friend and I totally respect what you're doing in business. So, I'm just glad to be a part of it.
Nicholas Kusmich
Director | Chief Strategist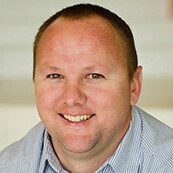 Preston Stapley
Likewise Daryl! And, I appreciate you as well as truly, I also feel the benefit of just having the opportunity to share your passion and so, I love the opportunity to spend that time with you as well. Thank you!
Preston Stapley
VP of Marketing Operations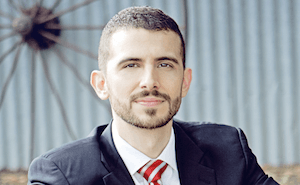 Ryan Levesque
I'm glad that you do what you do. I'm glad that you made this decision. The world is a better place now with you doing this.
Ryan Levesque
CEO & Creator of the ASK Method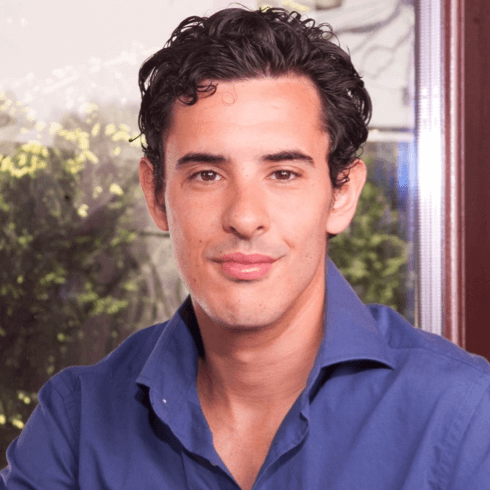 Justin Devonshire
Thanks Daryl! I love the mission you're working on. It's really amazing!
Justin Devonshire

Brett Campbell
You're a total pleasure. It's awesome. And, it's great, you know, that we've recently been connected, met up and see us having a great friendship and what you're doing as well. It's, you know, equally as important and, you know, being the platform to being able to help, you know, share this message as well. So, mate, thanks so much for having me
Brett Campbell

Ken McCarthy
Thanks, for being one of the best leaders of the new generation of internet marketers, and carrying the torch and keeping thing on track! I feel comfortable knowing that there's guys like you out there teaching people.
Ken McCarthy

Chelsea Frederick
Yeah! Thank you so much, Daryl! I mean, you've been a great friend, mentor, partner, and, you know, I really appreciate you as a person. So, thank you so much!
Chelsea Frederick

Vicki Higgins
Thank you. So grateful for this opportunity and, I really appreciate you on sharing this with all of the people who love and respect you, and are trying to create great success in their lives. I love hearing great success stories and testimonials from people who have had an "ah-ha" moment. Thank you so much. I'm just really grateful and deeply honored to have you share this message with people. So, thank you.
Vicki Higgins

Jose Luis Lopez Velarde Gonzalez
Thank you very much, Daryl, for inviting me! I also respect you a lot! I think, you're a great coach. You're a great business owner, and a great person. I'm really happy to have you with my friends. Thank you very much for the invitation! I can't wait to get started!!
Jose Luis Lopez Velarde Gonzalez

Lamar Tyler
That's the beautiful part about what we see today. With the technology we have today they can listen here where you have some of the hugest captains of industry, when it comes to marketing, when it comes to sales. Wow!
Lamar Tyler

Brian Kurtz
You're always too kind. Too generous. It's all just so exciting, and I'm amazed of what you've accomplished at such a young age. Keep up the amazing work. The people following you are probably people I want to be involved with. In fact, you're the one that inspired me, you know, because you were coaching entrepreneurs and, you were one of, I think I told you this in an email, that you were one of the major influencers in there. I just want you to know that you inspired me in that area. So, thank you!
Brian Kurtz

​Laura Posey
Daryl really knows his stuff. His keen understanding of different aspects of marketing and messaging really came through and provided an excellent guide through the process of tailoring our campaign. He really helped everything run more smoothly and was readily available for advice and help on short notice. His insight and support have been invaluable in helping me optimize my sales funnels. Best of all, he is helping me make more profit! Thanks, Daryl
​Laura Posey

Corey Poirier
You know what, Daryl, thank you! Because, you're making magic happen everyday. Whenever you're working with people and you're, you know, putting the right magic out there. So, thank you for giving us all a purpose, you know, that's, to me, you know, that's what we're here for. It's to help give value to other people. Help lift other people up along with us, so that we're not climbing that mountain on our own.
Corey Poirier

Eram Saeed
The best advice came from you Daryl.. That's what I mean about how only one piece of advice from the right expert can, you know, totally change your business. And, I've gotten a lot really good advice in my career. But, this one item you shared is my goal for 2016. One of my biggest goals for 2016. Thank you Daryl. Thank you.
Eram Saeed

Stephanie Burns
Thank you, Daryl! I've gotten a tremendous amount of gifts from my friendship with you. You've been a tremendous help to me as well and, you know, you really know your stuff. And, like I always say, "When Daryl tells me to do something, damn it, that's what I do immediately. Always. I don't even question it anymore." So, thank for being a wonderful resource to me and to my company. Words cannot express.
Stephanie Burns