Marketing Genius Looking For Hot Info Product & Service Businesses To Automate & Grow!
Have you got a hot product or service? If so, we need to talk.

I've got money, brains, marketing know-how plus national and international connections and I'm itching for something new and hot I can help sell like crazy.

I'll help you scale your business

without the overwhelm, frustration & failed marketing strategies to get you clients or consistent leads & sales – even if you think you've heard all this before!

PLUS I'll show you how to live a healthier, financially free & better life

helping your friends, family & customers in ways you can only imagine… Living your true life's purpose… feeling more alive… having more freedom… being more productive & making money growing a business you love but aren't a slave to!

IN FACT, If you follow THIS SYSTEM & THESE STEPS & do not increase your income by at least 10% I'll personally give you $500 out of my own pocket!
Dear Friend,
Nice to meet you.
I'm Daryl Urbanski, the creator of Best Business Monthly. Can I be real with you right now?
The truth is, owning your own business is a scary yet amazing adventure you have to face on your own.. Most entrepreneurs give up before the money starts to flow because they're too overwhelmed, too overworked and too frustrated with no idea which levers to pull, knobs to turn & buttons to press to turn their business into a well oiled machine giving them the power to do what they want, when they want, where they want, with who they want or the freedom to walk away from a deal without feeling pressure or guilt.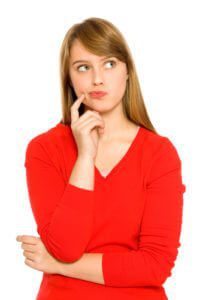 If you were like me a few years ago, you know your business could be doing better but aren't 100% sure if you truly know what you're doing or not… You have vague ideas of how to grow your business, but it's hard to know for certain… The reality is you don't know what you don't know… Sometimes you feel like you're doing all the right things but are frustrated you aren't getting the results you expect or deserve… If any of this resonates with you, I've got good news:
_ Clarity Of Goals & Objectives

_ Mindset & Confidence

_ Time Management and/or Personal Productivity

_ CRM Processes

_ Sales Process

_ Automation Dealing with Employees / Vendors / Outsourcing

_ Raising Prices

_ Customer Service Customer Retention and/or Reactivation

_ Customer Referral Systems

_ Lead Generation

_ Dealing with Increased Competition

_ Copywriting
_ Sales & Persuasion

_ Behavioral Marketing / Automation

_ Customer Value Maximization / Backend Offerings

_ Product Development

_ Product Creation

_ Fulfillment

_ E-mail Strategy / Follow-Up Marketing

_ Direct Mail Strategy

_ Traffic Strategies

_ Tracking & Testing

_ Affiliate & Joint Venture Marketing

_ Other: _________________________
If you wanted to win a local competition for any sport, would you do better with 5 coaches who all won world championship medals or olympic medals or figuring it out for yourself alone in your home garage?
I've done business on almost every continent, in 6 different languages, as many or more different cultures, consulted plenty of high achievers and elite groups – from the top floor boardroom of big bank headquarter offices in Tokyo, Mayors & City Officials, an exclusive list of the rich and famous… I've been backstabbed, betrayed, fought lawsuits… I've been building businesses from scratch, worked inside established 6, 7 & 8 figure businesses side by side with the owners, managed millions of dollars in revenue and I've built automated 7 figure revenue channels with a team of 3 people and a $500 advertising budget..
I've grown businesses in 1st world, 2nd world & 3rd world countries.. Worked with United Nations UNHCR to spread awareness across countries, speak to crowds of hundreds of people at Universities and Embassies.. Put in 1,000's of volunteer hours helping people solve practically every type of problem or situation a human can go through.
Now I've set a goal and become OBSESSED with the mission to help create 200 new multi-millionaire business owners because by helping them I can impact tens of thousands of lives around the world. How will I help? You'll do better when you know better.
I've trained with multiple time world champions, olympic medalists and top tier elite in business & politics. I can tell you there are things winners know that you don't.. First of all – NONE of them made it without coaches and mentors.. No one has even won a world championship or goal medal or built a multi-million dollar business without the help of coaches and mentors. Second, there ARE things winners know that you don't. There are mindset shifts, ways of looking at your priorities and the world which separate the winners from the losers.
There is an entire psychology of success and if you don't get this information your chances of success aren't good.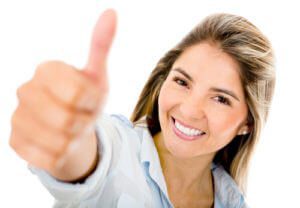 This is why I've created Best Business Monthly – so every week of every month you get the exact tools, training, strategies & tactics you need to develop the skillset, mindset and get the hours invested in the areas of experience you need to truly master these business and life skills.
Best Business Monthly was created to help me with my mission to create 200 new multi-millionaire business owners. How? You'll do better when you know better.
If you've never made a dollar online this might program not be a good fit for you.. But if you're making money in your business, just not enough to live on.. Or if you earn a living right now but need help growing your business and maintaining control of it as you grow, this is definitely for you.
There are 5 stages you need to grow through on your journey to real mastery of the required skills:
1

Stage 1

Living With Intent / Purpose Based Living

2

Stage 2

Business Success Detective – Understanding How To Find & Focus ONLY On What Works

3

Stage 3

Business Systems Strategist – How To Work ON A Business, Not IN It

4

Stage 4

Leader, Follower, Mentor & Coach – How to accomplish your goals through others

5

Stage 5

Business Owner & Investor – Dashboards, 17 Types Of Business Exits, Buying & Building A Portfolio
Module 1: Living With Intent
15 min life exercise / Achieving Work Life Balance/ 3% vs 97% which side are you on?
Top Regrets of the Dying / How To Attract & Keep Your Life Full Of Loving, Caring & Supportive People Who Want To Help You Be Successful
The Game of Life Overview & Score Card
Overcoming Fitness, Diet & Addiction Challenges