7 Day Trial For $1 Closes In:
WANTED:
YOU
IF you want hands-on help starting or growing your businesses.
Walk through what I do for my high end ($50k+) clients.

Things we've done to generate from $250,000USD to $2.4 MILLION USD. Even $7.5 MILLION USD from a single marketing strategy.

These marketing & business strategies work for both online and offline business. You can work from home or an office. Your business can be product based or services.

But first, let me ask you:

What's the one thing connecting your business, health, and lifestyle?

The one thing you cannot ignore IF you want to maximize your growth & success?
In all areas of your life?

The one thing you know is important but cannot quite get a handle on?

They accelerate your progress while upgrading your quality of life.

Or…

They work against you. Undo all your hard work, and frustrate the hell out of you.

Your habits.
Best Business Workouts – a treasure trove of business gold because you get ONLY what is already proven to work. Things I do for my high end ($50k-$150k+) clients and have used to generate HUNDREDS of thousands and in a few cases MILLIONS of dollars (no joke, you'll see proof and hear case studies in the program).
It works for online and offline business. Allows you to work from home or an office. Things that work for product based business or services.
What you will get are marketing systems, sales systems, operations systems, automation tools plus coaching on overcoming the major biz & life pitfalls which crush most businesses.

Imagine each lesson is a workout.
A typical workout is designed to make you stronger, more powerful, flexible and more fit.
With Best Business Workouts, each session makes your business stronger, powerful, flexible and more fit financially.
It gives you a specific plan of action and each session is done in the time it usually takes to do a single workout.
You access insights which save you time, tools which automate workload, and strategies which bring in the bacon!
Best Business Workouts was created to give you the best, most effective, and highly profitable WORKING solutions in 1 single place.
It was designed to create a community where business owners and entrepreneurs can get financially fit, together.
Plus, give you some alliances along the way so you're not all alone as you join a community of entrepreneurs just like you.
In fact, my intent with Best Business Workouts is to create 200 new multi-millionaire business owners.

How?
You'll do better when you know better.
Therefore, every session we do together has a purpose.
We start by getting your business & life on a plan.
Kinda like mapping out a meal plan so you get the right amounts of fats, carbs, and protein… only this plan gives you a healthy Profit & Loss Statement.
Some workouts are only needed to be done once and others can be done over and over again to get you stronger and stronger financially.
The end result is your business becomes financially fit, lean, and strong.
You look great (financial savings) and have immense energy (cash flow).
Here are the 5 modules we will
walk through together:
Registration Closes In:
Here are some of the amazing facts you'll discover as a member:
The single biggest complaint customers have about the businesses they deal with!
The single biggest complaint business owners have about their customers!
A dead "giveaway" which proves when customers are ready to give you more money.
A brand new marketing system (relevant as of TODAY that any entrepreneur can use to instantly (and safely) boost sales and your bottom line. NOTE: This will not only improve short term profitability… but also… long term longevity of the business!
A secret almost nobody (except a few elite very wealthy people) know about.. which can lead to… making money on demand!
A special system (and a special formula) to put to work to guarantee doubling your income! (This technique is so simple.. and.. so little known… even 75% of all true entrepreneurs don't know about it.)
The two almost unknown secrets (one mental, one physical) business owners need to know to have full control over their life…. at any age! (These are crucial secrets to improving your work-life relationship forever.)
A scientifically-proven "magic pill" which will increase your satisfaction and chances of success in business projects.
What multi-millionaires know about business that small business owners don't.. and why… the rich keep getting richer while the rest stay poor!
The single-most important thing you can do to make your income more stable and come with less effort.
Three sure-fire ways to tell if your future businesses income is growing or shrinking!
How any business can make all of their successful marketing campaigns last longer! (This is one of the most jealously guarded discoveries of market researchers who have been given almost unlimited research funding by their wealthy sponsors.)
Almost fool-proof marketing success system: It's 99% effective, but so new, most people haven't even heard about it!
The number one rule which absolutely… must be observed.. for business owners to have the freedom and success they deserve.
Plus much more!
Here's A Quick Way To Seriously Grow Your Profits: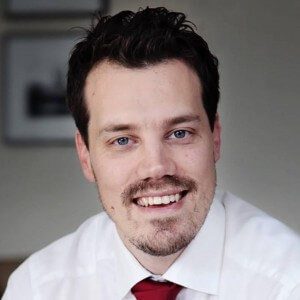 Ben Simkin
My good friend Daryl Urbanski is killing it! He set-up a marketing funnel for John Assaraf that makes him around $100,000 a week, every week! Good news is Daryl is sharing how he did it on this upcoming webinar. Don't miss it!
Ben Simkin
Investment Partner at Spectrum Private Equity

Barry M
Daryl is always a positive person who genuinely wants all the best for those he crosses paths with, nothing but respect for him! He deserves this!
Barry M

Darson Hemmings
Daryl was always on the grind when I'd to talk to him! Glad you're doing well brother! How to see you in cali during my pans trip! OSS
Darson Hemmings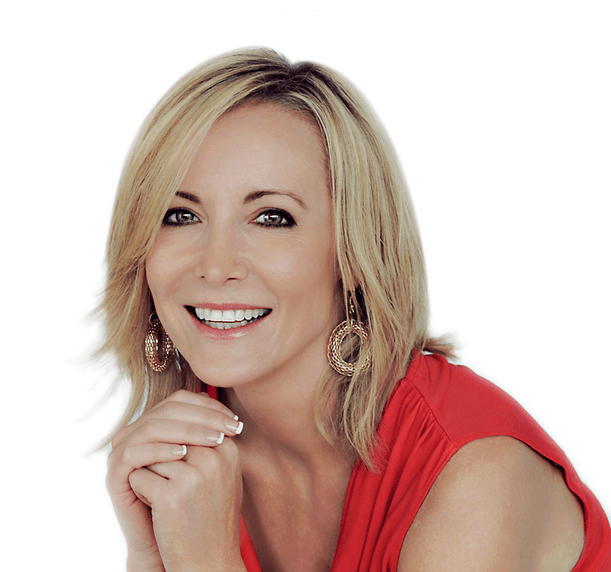 Vicki Higgins
Thank you. So grateful for this opportunity and, I really appreciate you on sharing this with all of the people who love and respect you, and are trying to create great success in their lives. I love hearing great success stories and testimonials from people who have had an "ah-ha" moment. Thank you so much. I'm just really grateful and deeply honored to have you share this message with people. So, thank you.
Vicki Higgins
CEO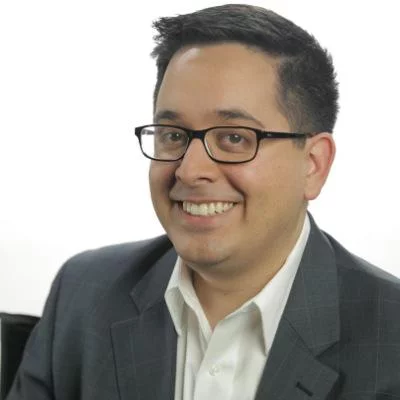 Ed O'Keefe
Daryl, you're doing great stuff, bro. I just want to tell you that. I mean, I've been around you for a while now and I just love what you're doing.
Ed O'Keefe

Kaz Iso
Thank you Daryl! I really enjoy this time! You know, you are good friend and also, I really enjoy this business and our life conversation with you. Let's do this very often!
Kaz Iso
Author, Speaker and Spiritual Life Coach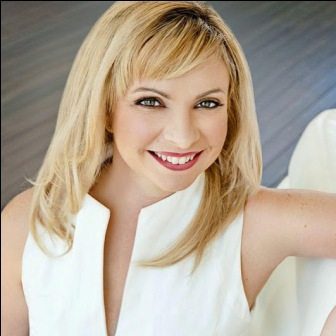 Samantha Riley
Ah! You know, we have just had the, I think, we've had the most beautiful conversation. You know, we've spoken a couple times now. I think, it's all there. Thank you so much for having me! I had a blast!
Samantha Riley
Authority Positioning Strategist

Roger Rose
You have so much to offer people and I'm glad you've found this format as a way to share that with people!
Roger Rose
Business 2 Business Specialist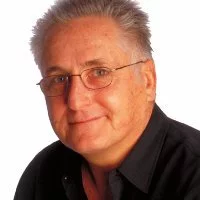 Max Carey
Thank you buddy! You're doing the Lord's work. We really appreciate that
Max Carey
CEO-CRD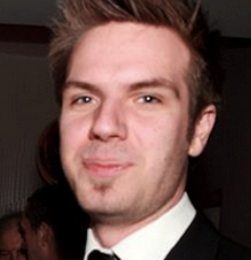 Glenn Bridges
Daryl, it's been an absolute pleasure and this has definitely been one of the most stimulating programs!
Glenn Bridges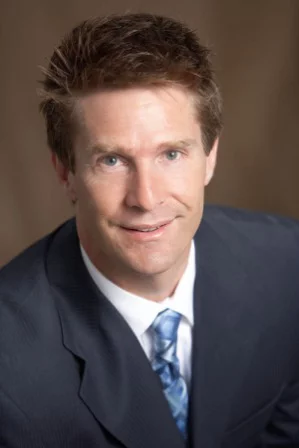 Chris Goegan
Thank you Daryl! This is a great resource that you're providing!
Chris Goegan

Nicholas Kusmich
Brother, I honor you as friend and I totally respect what you're doing in business. So, I'm just glad to be a part of it.
Nicholas Kusmich
Director | Chief Strategist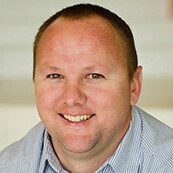 Preston Stapley
Likewise Daryl! And, I appreciate you as well as truly, I also feel the benefit of just having the opportunity to share your passion and so, I love the opportunity to spend that time with you as well. Thank you!
Preston Stapley
VP of Marketing Operations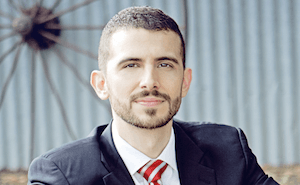 Ryan Levesque
I'm glad that you do what you do. I'm glad that you made this decision. The world is a better place now with you doing this.
Ryan Levesque
CEO & Creator of the ASK Method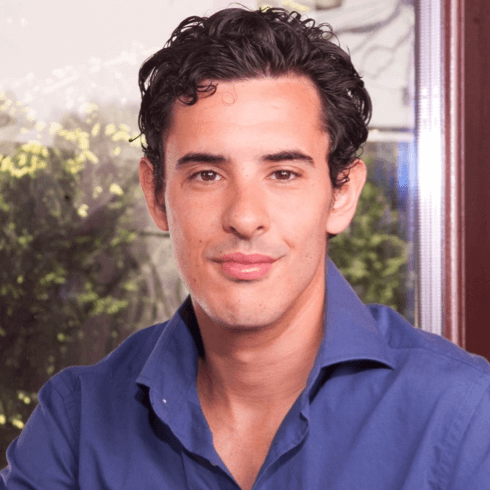 Justin Devonshire
Thanks Daryl! I love the mission you're working on. It's really amazing!
Justin Devonshire

Brett Campbell
You're a total pleasure. It's awesome. And, it's great, you know, that we've recently been connected, met up and see us having a great friendship and what you're doing as well. It's, you know, equally as important and, you know, being the platform to being able to help, you know, share this message as well. So, mate, thanks so much for having me
Brett Campbell

Ken McCarthy
Thanks, for being one of the best leaders of the new generation of internet marketers, and carrying the torch and keeping thing on track! I feel comfortable knowing that there's guys like you out there teaching people.
Ken McCarthy

Chelsea Frederick
Yeah! Thank you so much, Daryl! I mean, you've been a great friend, mentor, partner, and, you know, I really appreciate you as a person. So, thank you so much!
Chelsea Frederick

Vicki Higgins
Thank you. So grateful for this opportunity and, I really appreciate you on sharing this with all of the people who love and respect you, and are trying to create great success in their lives. I love hearing great success stories and testimonials from people who have had an "ah-ha" moment. Thank you so much. I'm just really grateful and deeply honored to have you share this message with people. So, thank you.
Vicki Higgins

Jose Luis Lopez Velarde Gonzalez
Thank you very much, Daryl, for inviting me! I also respect you a lot! I think, you're a great coach. You're a great business owner, and a great person. I'm really happy to have you with my friends. Thank you very much for the invitation! I can't wait to get started!!
Jose Luis Lopez Velarde Gonzalez

Lamar Tyler
That's the beautiful part about what we see today. With the technology we have today they can listen here where you have some of the hugest captains of industry, when it comes to marketing, when it comes to sales. Wow!
Lamar Tyler

Brian Kurtz
You're always too kind. Too generous. It's all just so exciting, and I'm amazed of what you've accomplished at such a young age. Keep up the amazing work. The people following you are probably people I want to be involved with. In fact, you're the one that inspired me, you know, because you were coaching entrepreneurs and, you were one of, I think I told you this in an email, that you were one of the major influencers in there. I just want you to know that you inspired me in that area. So, thank you!
Brian Kurtz

​Laura Posey
Daryl really knows his stuff. His keen understanding of different aspects of marketing and messaging really came through and provided an excellent guide through the process of tailoring our campaign. He really helped everything run more smoothly and was readily available for advice and help on short notice. His insight and support have been invaluable in helping me optimize my sales funnels. Best of all, he is helping me make more profit! Thanks, Daryl
​Laura Posey

Corey Poirier
You know what, Daryl, thank you! Because, you're making magic happen everyday. Whenever you're working with people and you're, you know, putting the right magic out there. So, thank you for giving us all a purpose, you know, that's, to me, you know, that's what we're here for. It's to help give value to other people. Help lift other people up along with us, so that we're not climbing that mountain on our own.
Corey Poirier

Eram Saeed
The best advice came from you Daryl.. That's what I mean about how only one piece of advice from the right expert can, you know, totally change your business. And, I've gotten a lot really good advice in my career. But, this one item you shared is my goal for 2016. One of my biggest goals for 2016. Thank you Daryl. Thank you.
Eram Saeed

Stephanie Burns
Thank you, Daryl! I've gotten a tremendous amount of gifts from my friendship with you. You've been a tremendous help to me as well and, you know, you really know your stuff. And, like I always say, "When Daryl tells me to do something, damn it, that's what I do immediately. Always. I don't even question it anymore." So, thank for being a wonderful resource to me and to my company. Words cannot express.
Stephanie Burns
The real value is you gaining clarity of your business's role in creating your ideal lifestyle & client base
Then in understanding the various systems & processes which effectively have you work ON your business not IN it.
This course is here to push you, to get the knowledge you need take control of your destiny and start going for it as soon as possible in a smart and direct way.
To show you how to trim fat and implement systems in your business. This means you can do it yourself or practice with what we show you on how to delegate & outsource effectively.
THIS PROGRAM IS TO HELP YOU GET MORE FROM YOUR TIME SPENT WORKING ON YOUR BUSINESS.. FROM THE MONEY YOU SPEND & MARKETING STRATEGIES YOU EMPLOY.. Helping you get better quality leads with less effort
Plus plan a better exit (if your plan is to exit your business) when will review the 17 different types of business exits.
You can work at your own pace however you'll want 1-2 hours per week to commit to doing the exercises & be able to stick with the program for at least 90 days.

This includes participating in our weekly Q&A Facebook Live inside the private community. Part of the goal of this program is so I can get specific testimonials & case studies as proof, FOR MYSELF, I'm making progress towards my goal of creating 200 new multi-millionaires.
So your commitment to follow through with the whole program is essential. The good news is since it's all given to you online you can do this program from anywhere in the world. From your laptop, cellphone or tablet.
Frequently Asked Questions: