[course_description style="1″ icon="43.png" icon_folder="feature_block" image="" title="" content="PHA+SW4gdGhpcyBsZXNzb24geW91IHdpbGwgZmluZCBhbGwgdGhlIGltcG9ydGFudCBpbmZvcm1hdGlvbiBwZXJ0YWluaW5nIHRvIHRoZSBXb3JsZCBXaWRlIEtleXdvcmQuIFRoaXMgaXMgaW1wb3J0YW50IGJlY2F1c2UgaXQgd2lsbCBoZWxwIHlvdSB0byBkb21pbmF0ZSB0aGUgaW50ZXJuZXQuPC9wPgo="][/course_description]
[content_toggle style="1″ label="Register%20with%20UBL.org, DMOZ.org" hide_label="Hide"]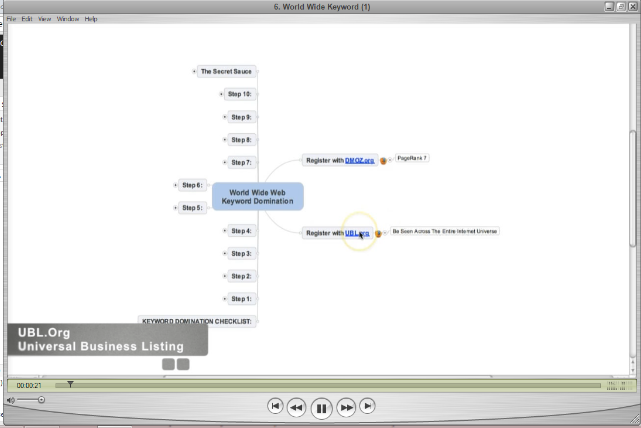 The first thing you will need to do is register with Universal Business Listing, or ubl.org. By paying them and filling out forms they will put you everywhere on the internet! It will cost about $350, which is a one time fee that lasts for about a year.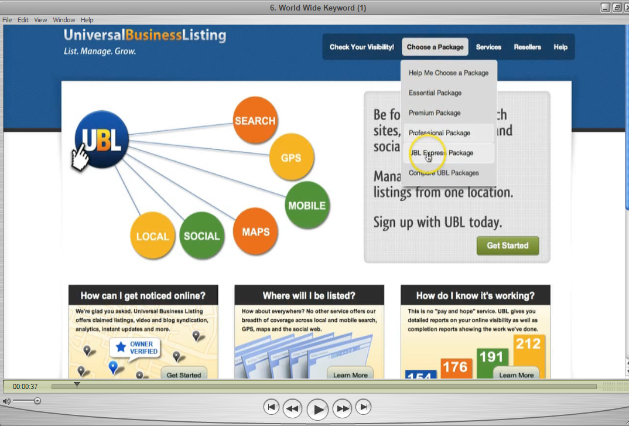 After joining, you will be able to login and check your status report to see where your business has been listed on all the online directories that you will want to register with.  This is a very valuable service to have.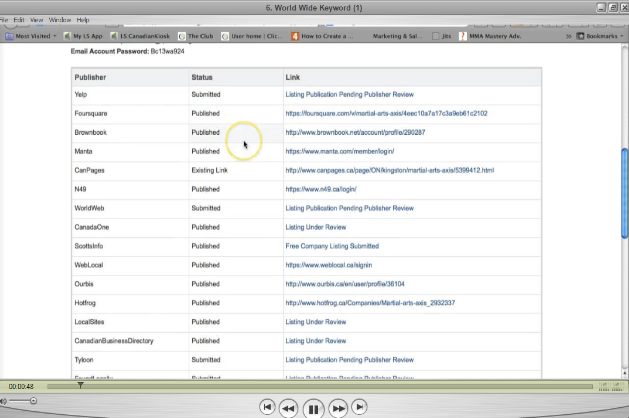 DMOZ.org is an "Open Directory Project". This is a great site to register on if you can. There are strict terms and conditions. You can hire professionals if you want for help to register.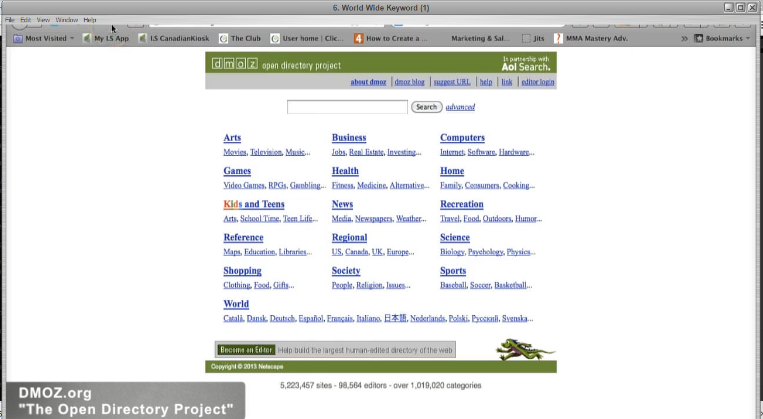 [/content_toggle] [content_toggle style="1″ label="Steps%201-10″ hide_label="Hide"]
Step 1: Knowing your keywords is important if you  want to be seen everywhere and be well-known. This is not keyword research, if you need help with researching to find out what keywords relate to your business or product, you can use Google AdWords which has a free training set to help you figure this out. Once you have figured out your keywords, you will need to write an article
Step 2: Submit your article to article directories, similar to the ones shown previously.
Step 3: Rework your article into a press release
Step 4: Submit your press release to your media list. Press releases are great because it is an easy way to get in front of large groups of people and to get  attention for your product or business.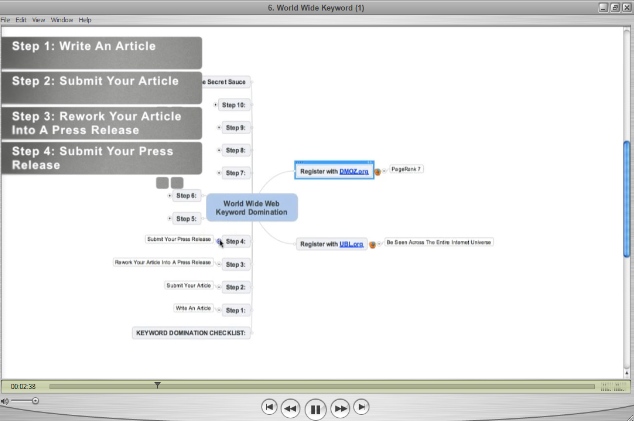 Step 5: Rework your article into a video. Use the press release and article to create an informational video.
Step 6: Submit your video, and take screenshots of your video to put on Instagram and Pinterest along with quotes from the video.
Step 7: Turn your video into a podcast. Take the audio from the video and turn it into an audio file that can be a part of a series or tutorial, such as on iTunes.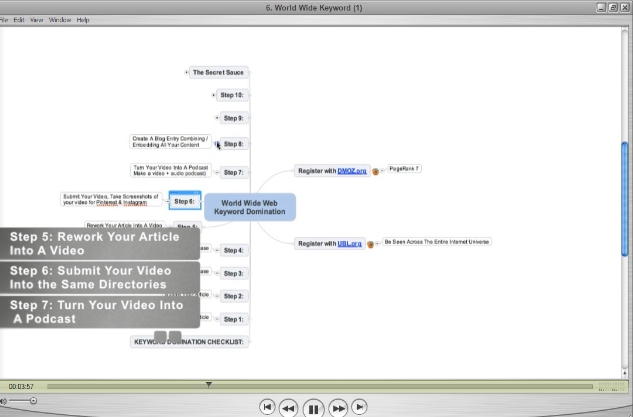 Step 8: Create a blog entry with all your new content.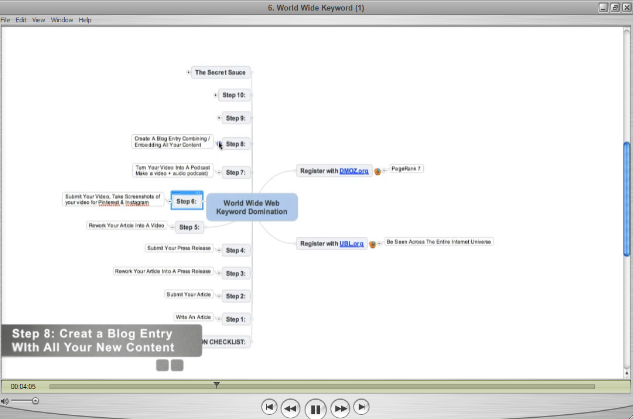 Step 9: Update all social media outlets back to blog page.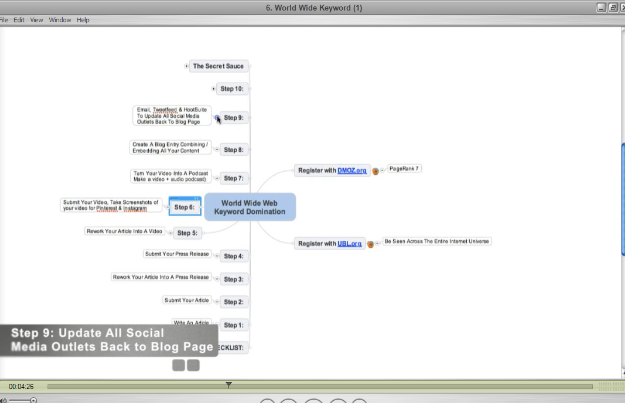 Step 10: Bookmark all social media links, like a directory.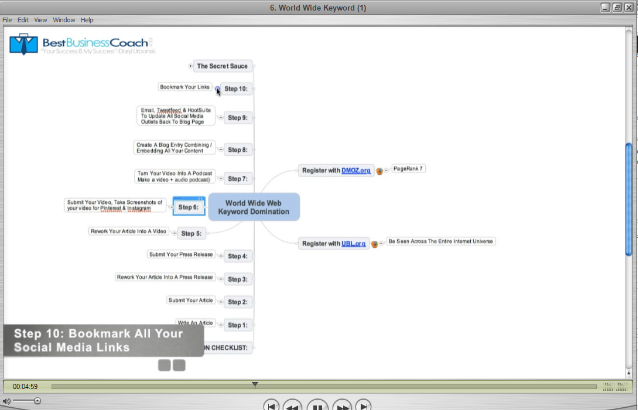 [/content_toggle] [content_toggle style="1″ label="The%20Secret%20Sauce" hide_label="Hide"]
The Secret Sauce is a combination of the Top 10 Traffic Sources.
The Secret Sauce is Alexa.com, which is the direct Governing Body of how much traffic websites get. Here you can enter a website to find out it's rank and just learn more about the most popular webpages in general.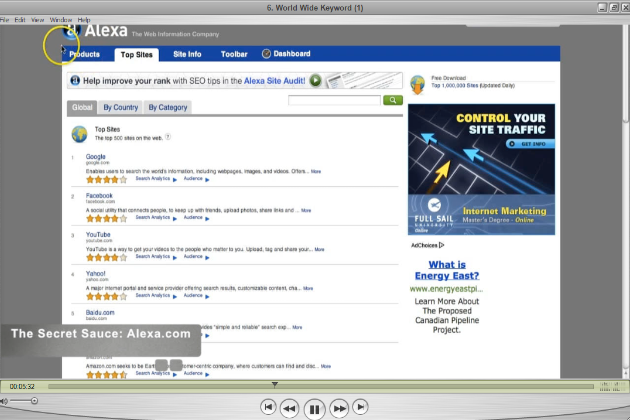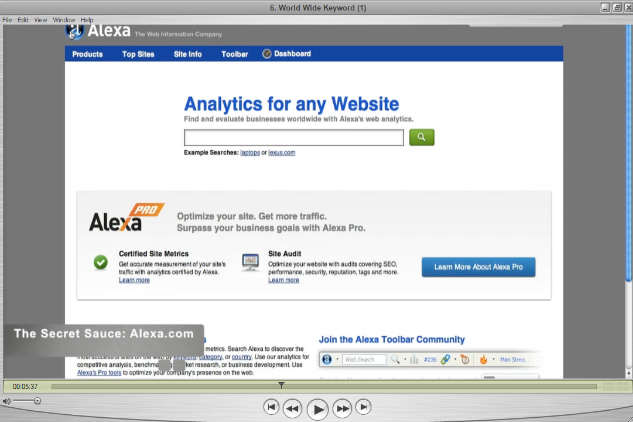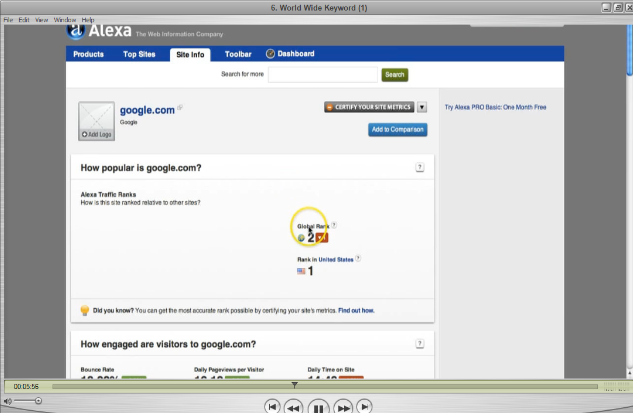 [/content_toggle]
[headline style="2″ font_size="15″ align="center" headline_tag="h2″]
All the important information pertaining to the World Wide Keyword, and how to use it to be successful.
[/headline]